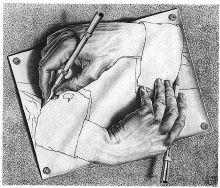 In the middle of Twitter-mania and the push toward writing and reading fast, updated and short-lived information, it is good to be reminded about different ways of reading by two spiritual teachers from two very different paths. One is from Carlo Maria Martini.
The Christian tradition developed lectio divina (divine reading), a method in four steps: "lectio, meditatio, oratio, contemplatio" (reading, reflecting, oration, meditation). Those successions are the products of theological and anthropological reflections on the way the believer approaches God's word, in order to assimilate them and transform them in real life, in action. (Carlo Maria Martini, Lectio Divina e Pastorale: A Cura di Salvatore A. Panimolle, Ascolto della Parola e Preghiera, La "Lectio Divina", Città del Vaticano: Libreria Editrice Vaticana, 1987, p. 217).
The second is from the Indian mystic Osho.
To read is to know a certain art. It is to get into deep sympathy. It is to get into a sort of participation. It is a great experiment in meditation. But if you read the Gita the same way as you read novels you will miss it. It has layers and layers of depth. Hence, path – every day once has to repeat. It is not a repetition; if you know how to repeat it, it is not a repetition. If you don't know, then it is a repetition.
Just try it for three months. Read the same book – you can choose any small book – every day. And don't bring your yesterday to read it: just again fresh as the sun rises in the morning – again fresh as flowers come this morning, again fresh. Just open the Gita again, excited, thrilled. Again read it, again sing it, and see. It reveals a new meaning to you.
It has nothing to do with yesterday and all the yesterdays when you were reading it. It gives you a certain significance today, this moment, but if you bring your yesterdays with you, then you will not be able to read the new meaning. Your mind is always full of meaning. You think you already know. You think you have been reading this book again and again – so what is the point? Then you can go on reading it like a mechanical thing and you can go on thinking a thousand and one other thoughts. Then it is futile. Then it is just boring. Then you will not be rejuvenated by it. You will become dull. (Osho, The Search: Talks on the Ten Bulls of Zen, Rebel Publishing House, 1977, p. 122).
I wonder if the compulsive search for the latest news/messages and for an unending flow of information could be a reflection on the mental level of the everlasting freshness experienced by an enlightened soul. Such a condition re-creates itself anew at every moment, keeping the mind free from the burdens of the past.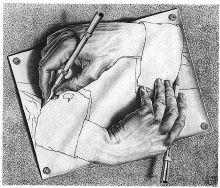 Nel bel mezzo della Twitter-mania e della spinta verso la scrittura e la lettura di informazioni veloci, aggiornate e di breve vita, è bene che due maestri spirituali, provenienti da percorsi ben diversi, ci ricordino che vi sono altri modi per leggere. Il primo è di Carlo Maria Martini.
La tradizione cristiana ha sviluppato per la lectio divina un metodo in quattro momenti: "lectio, meditatio, oratio, contemplatio". Queste successioni sono frutto di una riflessione teologica e antropologica sul modo in cui il credente accosta la parola di Dio, per assimilarla e trasformarla in vita vissuta, in azione. (Carlo Maria Martini, Lectio Divina e Pastorale: A Cura di Salvatore A. Panimolle, Ascolto della Parola e Preghiera, La "Lectio Divina", Città del Vaticano: Libreria Editrice Vaticana, 1987, p. 217).
La seconda viene dal mistico indiano Osho:
Leggere implica conoscere una determinata arte; significa vibrare in profonda simpatia; significa in qualche misura parteciparvi; è un grande esperimento di meditazione. Tuttavia se leggete la Gita allo stesso modo in cui leggete i romanzi, non riuscirete a coglierla. Essa è composta di vari strati, ciascuno ad un proprio livello di profondità, quindi ecco il percorso: ogni giorno occorre ripeterlo. Non si tratta di una ripetizione, se sapete come la si deve fare. Se non lo sapete, allora si tratterà di una ripetizione. Provateci per tre mesi. Leggete il medesimo libro, qualunque libretto riusciate a trovare, e leggetelo ogni giorno. Non caricatevi sulle spalle i vostri ieri mentre lo leggete: siate sempre nuovi come il sole che ogni mattina sorge di nuovo, come fiori che ogni mattina sbocciano sempre freschi. Aprite di nuovo la Gita, eccitati, elettrizzati. Leggetela di nuovo, cantatela di nuovo e state a vedere… vi rivelerà un nuovo significato. Tutto ciò non ha niente a che fare con quanto avete provato ieri e in tutti i giorni passati in cui l'avete letta. Proprio oggi vi comunica un preciso significato, in questo momento; tuttavia, se portate con voi tutti i vostri ieri, allora non sarete in grado di cogliere, nel corso della lettura, il nuovo significato, perché la vostra mente sarà già colma di significati. Ritenete di sapere già. Pensate di avere già letto e riletto questo libro: che senso ha continuare? In questo caso potrete continuare a leggerlo come se si trattasse di una cosa meccanica, continuando peraltro a pensare a migliaia di altre cose. Allora sarà inutile, senz'altro noioso; allora non ne sarete ringiovaniti e ne rimarrete intontiti. (Osho, La ricerca. Conversazioni sui dieci tori Zen, La Salamandra, Milano, 1984, p. 94).
Mi chiedo se la ricerca compulsiva delle ultime notizie/messaggi e per un infinito flusso di informazioni possa essere un riflesso sul piano mentale dell'eterna freschezza di cui fa esperienza un essere illuminato. Una tale condizione ricrea se stessa nuova ad ogni momento, lasciando la mente libera dai pesi del passato.