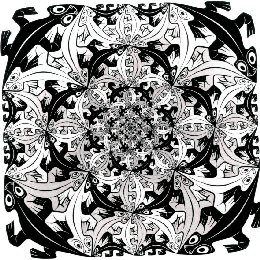 [en
]The debate about copyright is one of the most heated on the Internet. Record labels, movie distributors, publishers, news agencies, bloggers and users are involved in a discussion which at times gets aggressive.
It seems that virtually everything on the Net is eventually copied, aggregated, cut, pasted and homogenized. There are various sites which aggregate articles by collecting everything being produced by blogs. The aggregators often allow readers to comment on the articles. This way, both the contents and the comments are being taken away from the authors' sites.
Every intellectual production is being absorbed by the collective sphere and somehow becomes depersonalized from the original author.
The hyperproduction of information and knowledge by hundreds of millions of people at the same time creates a whirl where individual identities and sources of information become out of focus and, like the rotation pinwheel of colors, creates a single white color from which it is difficult to trace the original color.
[/en][it]
Il dibattito sul copyright è uno dei più accesi su Internet. Case discografiche, cinematografiche, editori, agenzie di informazioni, blogger e utenti sono coinvolti in una discussione che talvolta assume dei toni aggressivi.
Sembra che tutto ciò che è mostrato in Rete alla fine è citato, copiato, aggregato, tagliato, incollato e omogeneizzato. Vi sono diversi siti che aggregano gli articoli raccogliendo tutto quanto viene prodotto dai vari blog. Gli stessi aggregatori spesso consentono anche di commentare gli articoli da parte dei lettori. In questo modo, sia i contenuti che le discussioni vengono portate fuori dal sito degli autori.
Ogni produzione intellettuale viene assorbita dalla sfera collettiva e in qualche modo si spersonalizza nei confronti all'autore originale.
L'iperproduzione di informazioni e conoscenze da parte di centinaia di milioni di persone contemporaneamente crea una girandola dove  le identità e le sorgenti individuali delle informazioni si sfuoca e, come la rotazione di tutti i colori, genera un unico colore bianco da dove è difficile risalire al colore originale.
[/it]
Leggi tutto "Nobody's copyright"